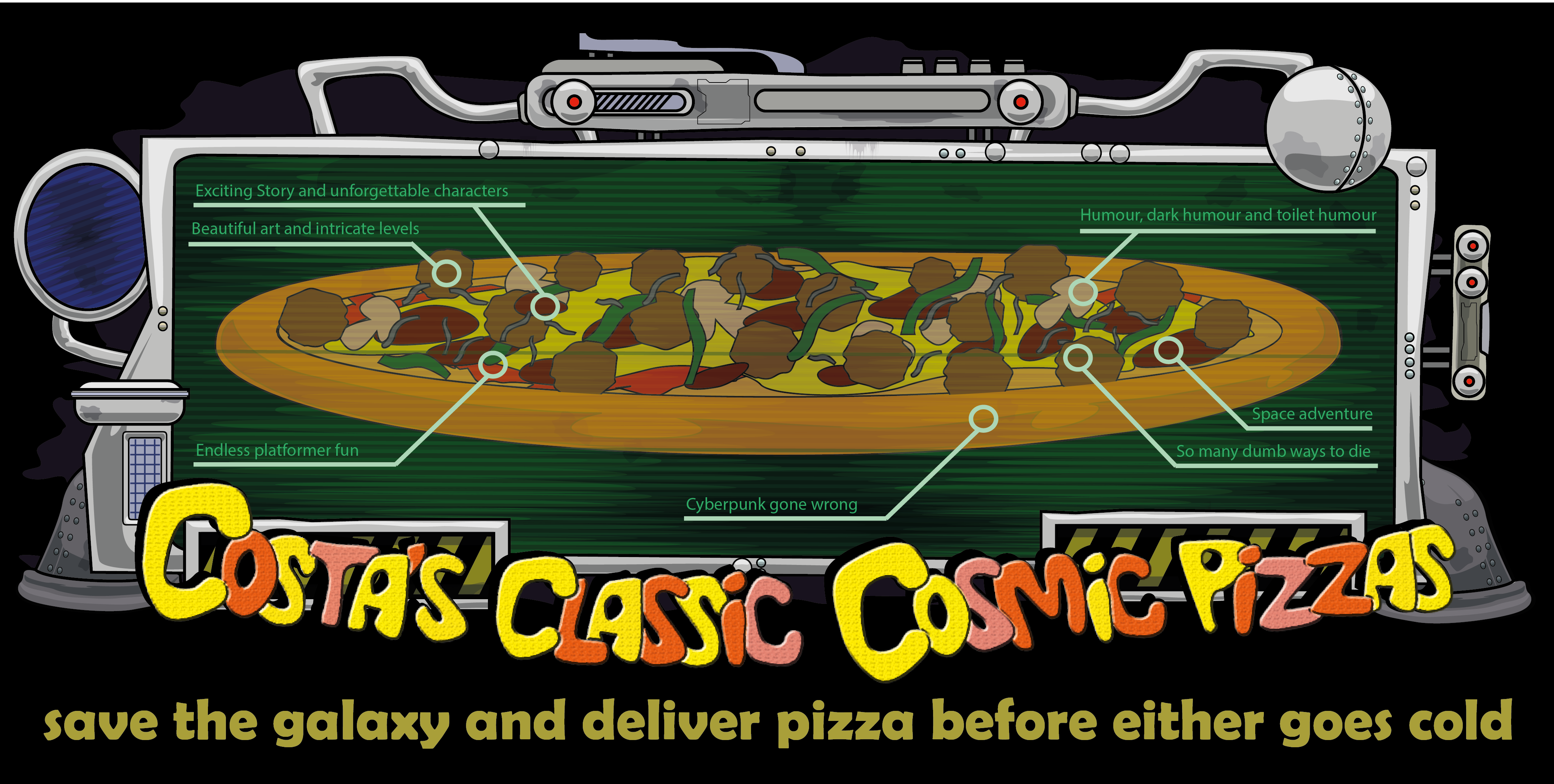 Costa's Classic Cosmic Pizzas
A downloadable game for Windows and macOS
Alpha 4 is out!
Costa's Classic Cosmic Pizzas is a wacky 2D platformer about delivering pizza in space and saving the galaxy! Journey throughout the Omnicluster Space Station to deliver within the time guarantee and on a limited oxygen supply.

The project is still in development. The fourth public Alpha includes:
11 Levels complete with cutscenes and a Boss fight;
2 game modes: Story mode complete with various side-quests and Time Attack, an open world mode;
A variety of not-really and dangerous enemies, as well as NPCs that will always have something to say.
Check out our FB page:
Install instructions
Zip Archive: just unpack and play the game!

Download